Lithium Battery Storage System
—
IP54 outdoor Lithium ion battery inverter charger integrated system
Product category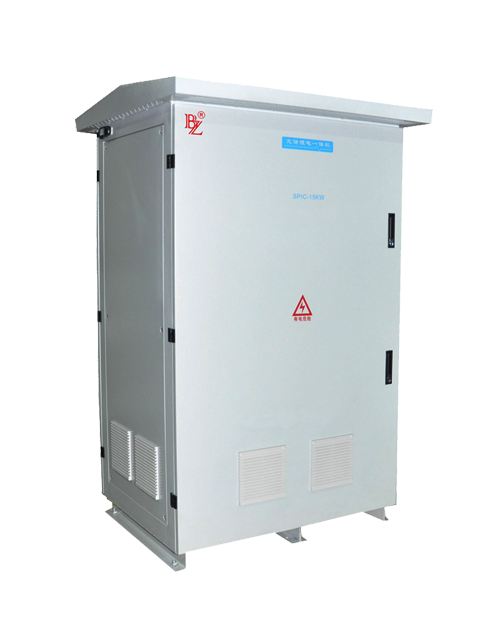 IP54 outdoor Lithium ion battery inverter charger integrated system

Zhejiang Bangzhao Electric Co., Ltd. Solar lithium battery energy storage hybrid system includes lithium iron phosphate battery module, BMS, solar controller, AC-DC charger,Pure sine wave inverter, central control unit CCU, temperature detector, integrated structure, etc.
The whole system adopts the integrated cabinet model design, mainly composed of energy storage module, inverter module, solar charger module, AC-DC charger module, local monitoring system and EMS energy management system.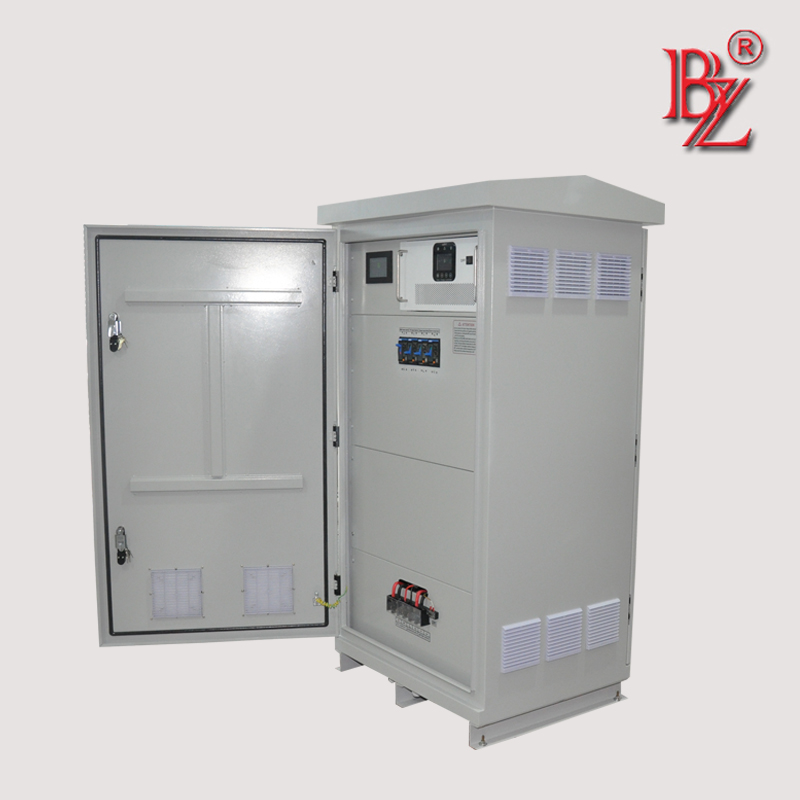 System Features:
1.Use domestic first-line brand lithium batteries, such as Ningde Times, Lishen, EVE, Guoxuan Hi-Tech, etc.;
2.Adopting the master-slave mode, the charging and discharging interface is convenient and reliable to control the charging and discharging;
3.Remote cloud monitoring, the alarm information is delivered immediately, the alarm information is displayed locally, the alarm level is distinguished, and the abnormal battery cell is accurately located;
4. EMS energy management system, BMS and solar controller, mains charger, inverter centralized management of charging and discharging effectively control the charging and discharging current within the battery usage conditions, protecting the battery and prolonging its service life;
5.Passive balance, reducing the impact of the barrel effect on the system energy storage;
6.Seamless switching between solar energy storage system and diesel generator;
7.Long life of lithium battery can reach 3000-3500 times in deep cycle, and the service life is more than 10 years. The square aluminum shell lithium iron phosphate battery is safe, reliable and not easy to catch fire;
8.Intelligent battery cell constant temperature system can make the battery core work at the best temperature, and the effective working range is -25-45℃;
9. If a high-rate supercapacitance cell is used, the charge-discharge rate can reach 5-10C. The charging and discharging life can reach 50000 times; (optional)
10. You can join GPRS according to customer requirements to realize the whole system remote APP to view the system status and alarm prompts to facilitate remote call management, and provide remote program upgrade services. (Optional)
11.5-inch touch screen BMS system integrates communication, which is convenient for monitoring, intuitive and simple.
12. It can be automatically maintained and recharged regularly;
13.BMS battery management system adopts digital vehicle-level RAM and AD sampling chip, with stable and reliable performance. Passive voltage equalization, voltage equalization current 100MA, can check each battery voltage, temperature, bus current, etc. When a battery voltage is too high or too low, the system will protect it, which is convenient for positioning. BMS detects cell voltage, temperature, discharge current, dynamic and static SOC algorithm, automatic voltage equalization, information collection, cell life prediction algorithm;
Model

SPVLI-80KW

SPVLI-100KW

Isolation mode

Low Frequency Transformer

DC Input

Rated voltage (Vdc)

480V

Rated current(A)

167A

208A

AC Bypass Input

Rated voltage (Vac)

380V

Rated Solar Charge Current(A)

30A/50A/60A/80A/100A/120A/150A Optional(Can be in parallel)

Rated AC Charge Current(A)

3A/5A/7A/10A/20A/40A Optional(Can be in parallel)

AC output

Output waveform

Pure Sine Wave

Rated Voltage

380VAC±3%

380VAC±3%

Phases

3 phase 4 wire

3 phase 4 wire

Rated current(A)

121A (phase current)

152A (phase current)

Frequency

50Hz or 60Hz

Power Factor(PF)

1

Overload Ability

150%, 5 seconds

Efficiency

>93%

Waveform distortion rate (THD)

<3%(Linear load)

Dynamic Response

(0 to 100% load)

5%,≤50ms

Display

LCD

Running mode

Working continuously

Electrical insulation properties

2000Vac, 1 Minute

Communication interface (optional)

RS485

Protection Function

Protection

Input reverse polarity, under voltage, overvoltage, output over-current, short circuit, overheating etc.

Cooling method

Fan-cooled

Short-circuit protection

No automatic recovery, need to restart the machine

Working environment

Noise ( 1 meter)

≤100dB

Degree of protection

IP45(outdoor)

Working Altitude(m)

≤2000

Working temperature

-25~+50℃

relative humidity

0~90%,non-condensing

Optional

From 20kwh to 500kwh lithium battery pack and BMS